**How 'bout that quake??**
So, there was this earthquake on the east coast this week. What, you didn't hear?
Growing up in the Golden State, I experienced my fair share of earthquakes. I attended the make up World Series Game after The 1989 Quake, watched our piano nearly topple over from what looked like a giant worm rolling through our floor, and worried about the next 'big one'.
So when the earth started shaking while the kids and I were in the parking lot outside Trader Joe's this week, it's not like I didn't know what was happening.
And I didn't panic--it was pretty clear from where I was standing that it wasn't doing major damage in our vicinity and that we were away from falling objects.
But it was still eerie in a way that
this
popular picture doesn't convey:
It left us feeling vulnerable.
**And a little out of sorts.**
We all quantify what risks are likely to strike a certain area, and prepare accordingly. California reinforces all of its foundations. We don't. Of course nothing is certain, but I think it helps us feel safer when we compartmentalize risks like natural disasters.
So even though there was no great damage from the earthquake, it brought up the possibility that we may need to be prepared for risks unforeseen.
**Having kids opens up new vistas of vulnerability, you know?**
That coupled with a crazy hurricane watch, and the mood back here is downright strange.
Hopefully our neighborhood's main issues will be power outages, but I still worry about the areas likely to get hit harder. Places that are close to my heart. I'm watching the storm approach Hatteras Island, and hoping and praying that those beaches I adore will weather the storm okay.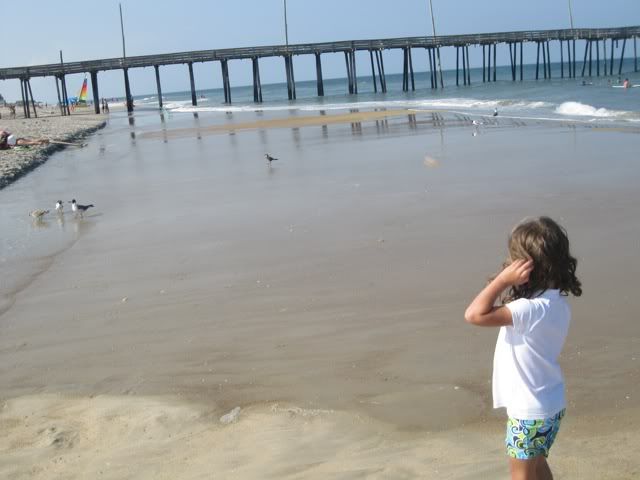 **Oh, I love those beaches.**
But you know what? All the weirdness in the air, notwithstanding, I'm not dwelling on it.
I'm secure in the fact that we've done the best we can: we're stocked up on water, non-perishable food, and batteries/flashlights. We've trimmed the obviously dangerous branches from our trees. We've tried to protect areas of possible flooding.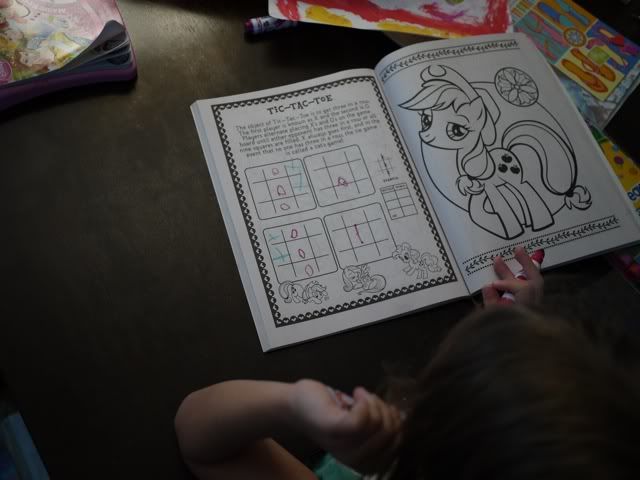 **If the power goes out, we might be playing a lot of tic-tac-toe. You'll notice that Tiny always wins. She says I'm only allowed to play outside squares, and I can't block her. Interesting.**
And today? Well the sun is shining and the temperature is lovely.
We can't control a darn thing about what the storm decides to do this weekend, so instead we'll focus on what we can control: enjoying this beautiful day.
Have a safe and dry weekend!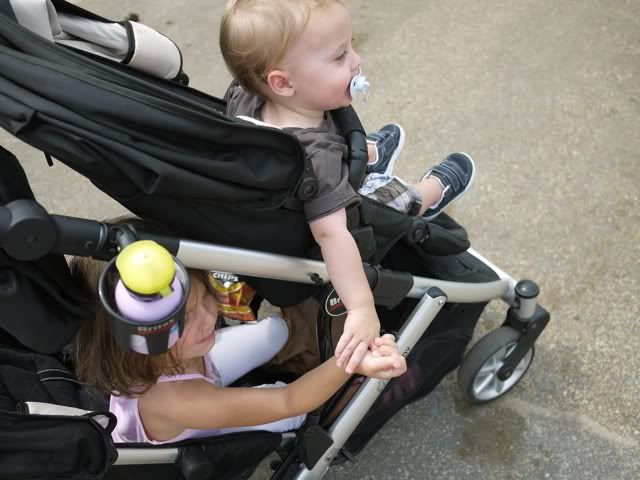 **Having a hand to hold makes anything better.**