Wanna take a walk down memory lane?
I saw this
video
on design mom today where the producers asked people their favorite memories.
It got me thinking about how I'd answer that question.
I don't know how I'd ever choose one favorite memory, thanks to my previously mentioned case of nostalgia. For today, I decided to reach back to memories in the 'land before children'. Here are a few that surfaced as I started turning over old memories in my mind:
*Sitting next to my dad before bed while he played the piano and I'd sing. I'd always ask him for just a few more, and he'd almost always oblige. I used to wish it never had to end.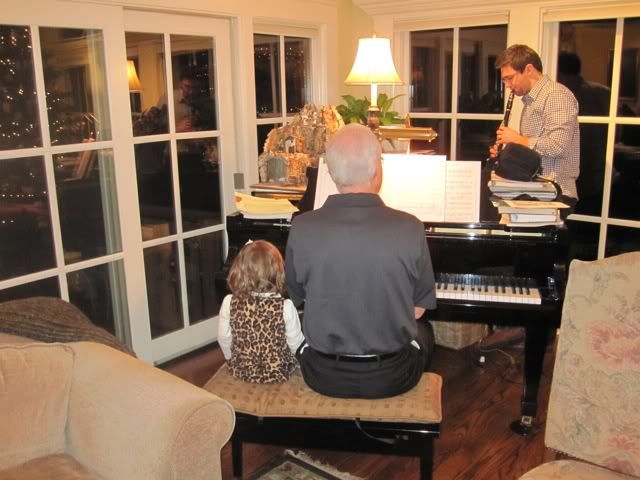 *Pulling into the shore of Mykonos with Rockstar, and realizing that there was a real place that matched exactly the magical image of a Greek Island that I held in my imagination.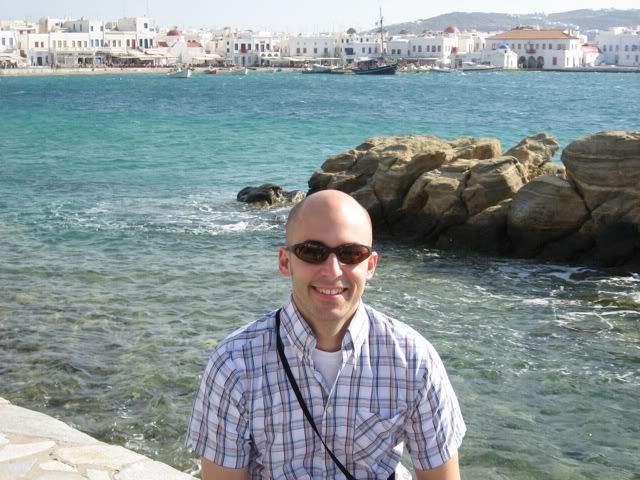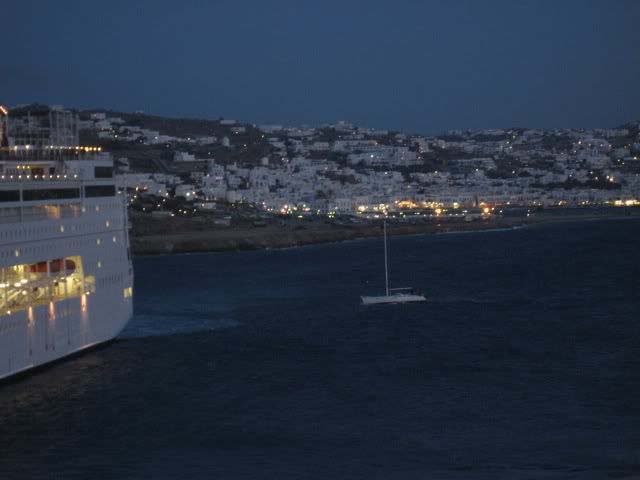 *Walking across the stage to receive my medical diploma. (not a single good picture of this).
*Bachelor marathons at Kath's house with my girls during med school.
**A moveable feast of friendship.**
*Sleeping in the same bedroom as my siblings on Christmas Eve.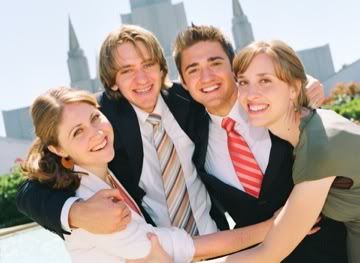 *Checking out scads of Nancy Drew books with Marce as kids, then reading them all day long, side by side.
*Taking an adventurous journey by myself out to Jane Austen's house while studying abroad in England. The way it felt to walk, lost, in the countryside, so far removed from anything familiar, and yet so close to myself.
**And the fact that I get to take my adventures now with such a rockstar.**
*Trips to Williamsburg with Nance in pursuit of coziness.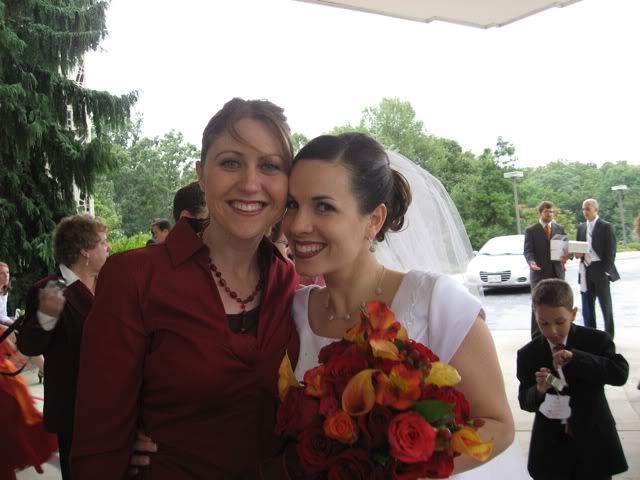 **kindred spirits from day one**
*Saturday morning Donuts with Poppa.
**And ski trips with Grammy.**
*Taking 'the long way' to the creamery while on a pure chocolate diet with Lisey (don't ask).
**I'm richly blessed on the cousin front.**
*The feeling of being on stage during a play/musical, and having the audience clapping.
And the best part? Knowing that those just begin to scratch the surface of the wonderful memories I have of people, places and moments. It's been so fun to sift through old pictures and wander through old chapters of my life to answer this question. Maybe we all should deliberately do that once in a while--wrap ourselves up in a warm blanket of remembrance made up of all the good things from our past.
Instead of coming up with more memories all afternoon (I could!), I'll pose the question to you? What's your favorite memory?
***A few of you asked why Drummer is off Dairy right now. He's had digestive issues since March. Taking him off dairy helped initially, though the symptoms came back. We've kept him off while experimenting with other things. Initial tests run by his doctor were fine. Now he mainly drinks almond milk, and he seems to be doing pretty well. I'll probably re-introduce dairy at some point to see how he does.**