**He may be off dairy, but cones are fair game!**
*When I'm tired, I put off blogging. I love to write and organize my thoughts around a particular topic, but it takes energy. And I've been staying up too late to have enough energy for that this last week. I should probably go re-read my post about going to bed early. In the meantime, here are a few scattershot thoughts/links I wanted to share:
*Only watch
these
hair videos if you are prepared for your world to be rocked. Seriously, the trick in the first video has revolutionized my hair routine. I'm a night-showerer (this started back when I was rising pre-dawn for hospital rounds and couldn't tolerate getting out of bed one milisecond before I had to.) So now I just let it air dry most of the way in the evening, then take 4 minutes to flip it around a headband before bed. I sleep on it and wake up to curls that really stay all day. Fabulous.
I also figured out after seeing a picture of a hairstyle like this: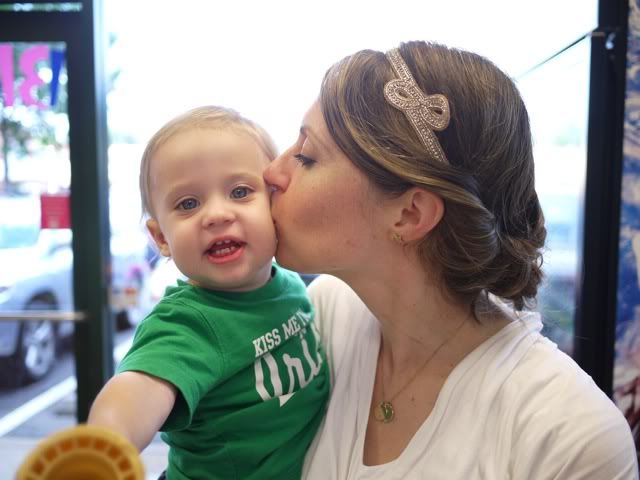 that I could just use a similar technique to rock a renaissance look during the day. It's crazy simple, but looks kind of fancy. I love it.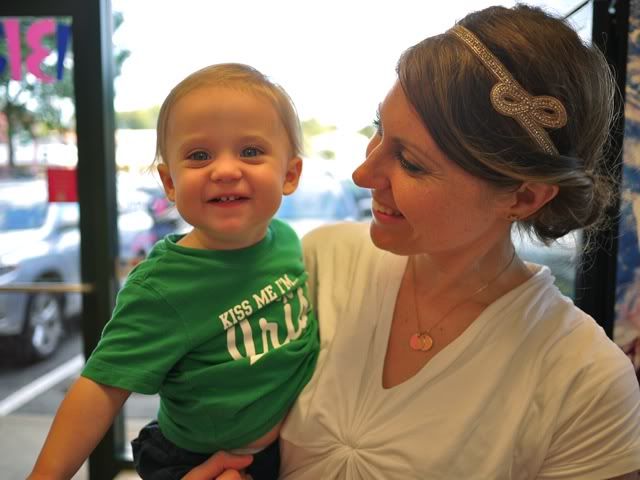 *I've been on a crusade against diet soda for years. Maybe crusade is too strong a word. Let's say I always caution my patients against it. This
article
just adds fuel to my fire. I've always believed that we wren't really tricking the body with such a super-sweet stimulus--of course it spikes the blood sugar!
*I decided to do some mild color-blocking for work today. I paired my large pink rose earrings with a bold red sweater. I thought, "Some people are going to think this looks stylish, and the rest are going to think I got ready in the dark." But that's half the fun, right? :)
*Much is made of women being mean to each other. I was just reading a few articles about how women can be so cruel to each other. But you know what? Women also get each other's backs. While Tiny was in preschool last week, I stopped by Nordstrom Rack with Drummer. I tried on a few items, then raced to the register before Drummer could start protesting. I was standing in line when I heard a woman whisper behind me, "Um, m'am? Your sweater is on inside out." She was so quiet at first, that I almost didn't hear. I turned around. She leaned in and said it again in a whisper. I appreciated her attempts at discretion.
I thanked her and switched my cardigan back around. The two women in front of me in line smiled. One of them said, "Honey, don't be embarrassed! That stuff happens to me all the time, but no one ever takes the time to tell me!" We all laughed about it and I left the store happy for the moment of solidarity I'd experienced in an unlikely place.
*Have you listened to Patty Griffin? Her voice cuts straight to the heart of the matter. I love it.
Hope you all had a lovely Monday!