**In not finding the toy he was looking for, he threw his hands up in the air.**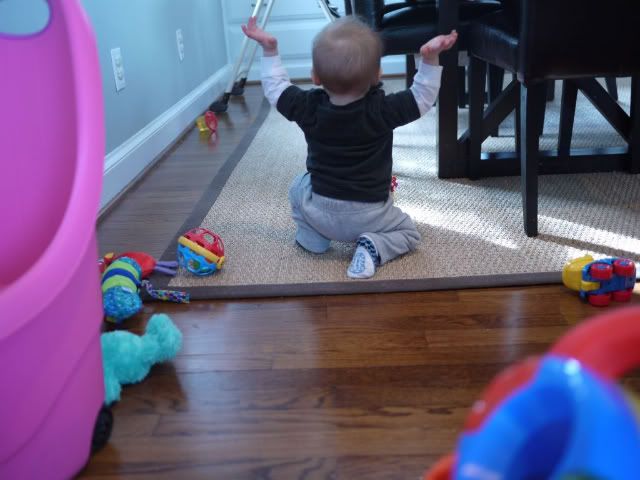 "Drat!" I thought. Because when I looked next to the patient's lab result, I was hoping to see a yellow triangle that would indicate that something on the labwork was flagged as abnormal. But I saw nothing. And while I generally hope for good news and clean reports, sometimes I am looking for something to explain the situation. I am looking for
the answer.
And no yellow triangle means no easy answer.
When the symptoms are particularly nebulous, and the question of where to go next is somewhat daunting, it is easy to want to give up. To say, "Well, your blood work looks fine." The end. But, of course, you can't do that.
So, we wait, my patients and I, to see how the problem evolves. We keep digging. We 'monitor symptoms.' I re-examine them. I ask more questions. I ask specialists for their opinions. We re-check the blood, looking for other possibilities.
And usually, one of two things happens:
1)The problem resolves itself. Tincture of time, or change of situation, or the body just healing itself.
2)Our further investigation yields the result. And the harder it was to find, the more satisfying it is to fix. Or to understand. Or what-have-you.
And I think the same type of thing happens in life outside the doctor's office. Sometimes there is a problem we can't quite put our finger on, but something feels off: a relationship, a child, or a mood. And upon our initial scan of possible root causes, nothing obvious comes up.
It is tempting, I think, to say, 'well, whatever. I guess we just aren't clicking.' Or, 'I guess I'm just feeling off.' Or, 'I guess my kid is just in a phase.' But I've learned that it is worth it to press on in our search to understand why we are feeling how we are, or why we are relating to others the way we are, so we can heal those relationships and heal those parts of ourselves.
Because even just the exercise of looking for solutions, shows that you think the cause is worthy of your time and concern. And just as a patient appreciates when I don't brush them off when their issues have become difficult to understand, those we love do too.
Sometimes, I think, just taking that time to understand is what opens up the way for things to heal themselves. But other times we ultimately stumbles across that yellow triangle, and with a sigh of relief and satisfaction, set about fixing the problem.
*If you are getting frustrated in your quest for answers, try a little pit-stop for Mickey Mouse Pancakes. They do wonders in our household.**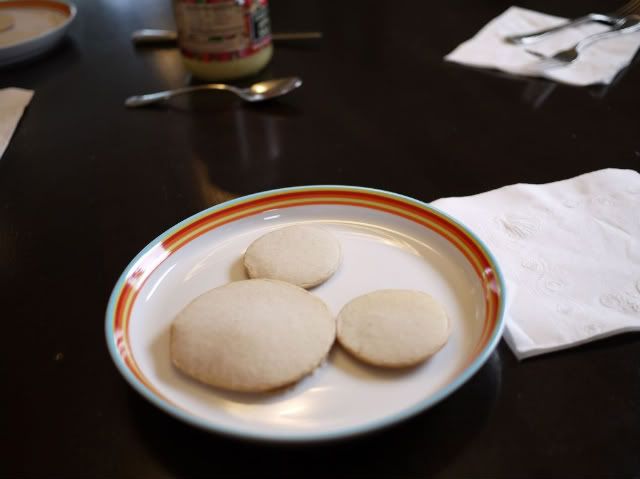 P.S. I love
this talk
on healing given by a former dean of nursing.