**I brake for Saturday morning donut runs.**

You can get sick of anything after eating it enough. And as much as I loved the veggie burgers sold at the hospital I trained at, eating them every 4th night pretty well destroyed their appeal. Only one thing made them bearable: the company I kept while eating them. Rockstar came to the hospital every 4th night for my entire intern year. Whether I had a 10 or a 30 minute break, those stolen moments scarfing down a tired sandwich, kept me going.
I've never taken my husband's support of my career for granted. In fact, it still strikes me as this incredible thing: that he bought so fully into a dream that wasn't his own.
When I meet young couples, one of whom is starting down the medical training road, it's usually the partner who I feel sorry for. Because I know how this road demands everything a family has to give, and that's harder for the person who didn't choose it. I've seen relationships fall apart when the spouse wasn't 'all in' and felt like it was all too much.
Last week I wrote the post below on Interruption. I talked about how the weight and joy of the white coat is that when it's on, it's really not about me.
**Spring is here-happy, happy day.**

Reader, Aurora, who is starting out her journey in medicine, made the following comment:
"The thing I struggle with is this: How do I be okay with taking that time away from my son and husband and (essentially) acknowledge, "It's not about me... OR you." It's so hard sacrificing family time for patients on my child's behalf. I see so many children of physicians resent the time their dad missed a baseball game to repair an aortic aneurism or counsel a patient. Where do you draw the line and how do you reconcile that boundary, emotionally?"
These are great and important questions to consider.
The tricky thing about medicine is that for better or worse, it does require a relinquishing of self that not many other professional training roads do. It's not that other training roads aren't as or more rigorous than medicine, but medicine is one of the most iconic service professions. There are expectations that go along with that, and they live alongside the reality that lives are always hanging in the balance.
So, what is the trick to balancing family and medicine? I've seen it done a lot of different ways. Over the next week or so, I'll be stopping in to share what I've learned along the way. I'll start with medical school and work my way up to attending-hood (what, you didn't know that was a word?)
Here's one before I hit the sack:
*During those first two years of medical school, be physically present as much as you can. With so much lecture material available in notesets or in textbooks, many students in my med school class skipped some lectures in lieu of reading the material on their own. Depending on what kind of learner you are, this can be an effective use of time, and free up more time with your family. The last two years of med school don't allow a lot of flexibility in terms of location and schedule, so use that flexibility while you have it. Of course the ideal is to be home physically and mentally. But your physical presence still matters, even when your mind is on pharmacology. Some people can't study well at home, and I get that. Sometimes my friends and I would study at Barnes and Nobles on Friday nights. We knew it wasn't as good as library time, but we were getting through some material and also preserving our sanity by feeling like we weren't locked away at school all the time on weekends. Especially if you have kids, think of studying at home in the same way. Not perfect, but yielding important benefits.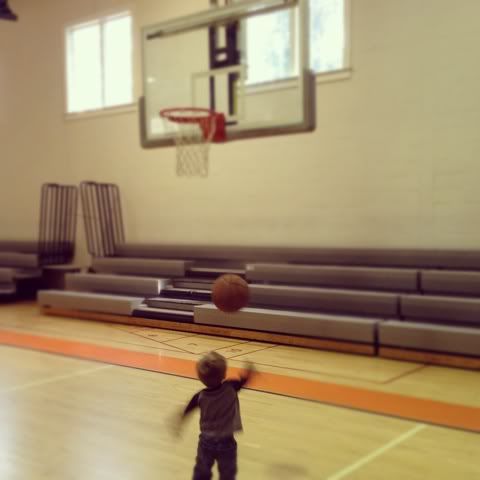 **Shoot for the stars, baby. And when you fall short, that's okay too.**