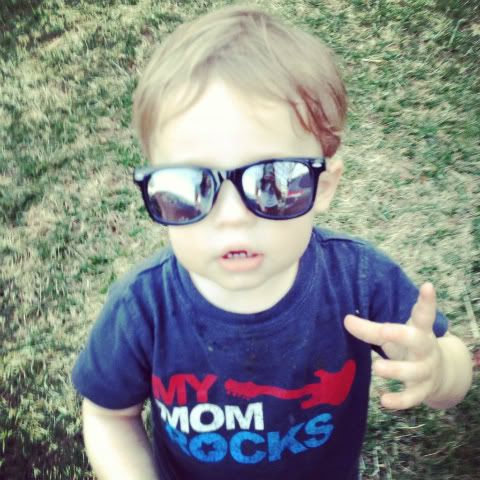 **Balancing toddlerhood and effortless cool.**
*Choose the right partner
. I say this partially tongue-in-cheek, but if you know you are going into medicine, be honest about what that might mean with your future spouse. I had a friend in college whose boyfriend was a little worried about what the medical training road looked like. At the time, I thought it was sort of funny how he did a lot of research, and interviewed people who'd been down the road to decide if he was up for it. I mean, when you're 21, that doesn't sound very romantic. Love is love, right? Looking back, I realize how smart he was. He found out what the road would entail for both of them, and decided he could commit to it. They got married and have navigated the ensuing road as a team. Also, if you are both pursuing time-intensive careers, communicate honestly about how you plan to merge those paths, or who is going to compromise, and when. Better some upfront discussions and research than down the road bitterness.
*
Take care of your spouse
: We've established that the partner sacrifices a lot in the pursuit of the medical dream. But it's important not to become so myopic in that intensity, that you forget there are lots of little ways you can pamper your spouse. A love note under the pillow, a quick phone call, a surprise donut pick-up on your way home--things don't need to take a long time to have an impact. Let your spouse know that they aren't unappreciated or forgotten in the long hours and sleep deprivation. Medicine can make you tired, but it doesn't have to make you a narcissist. :)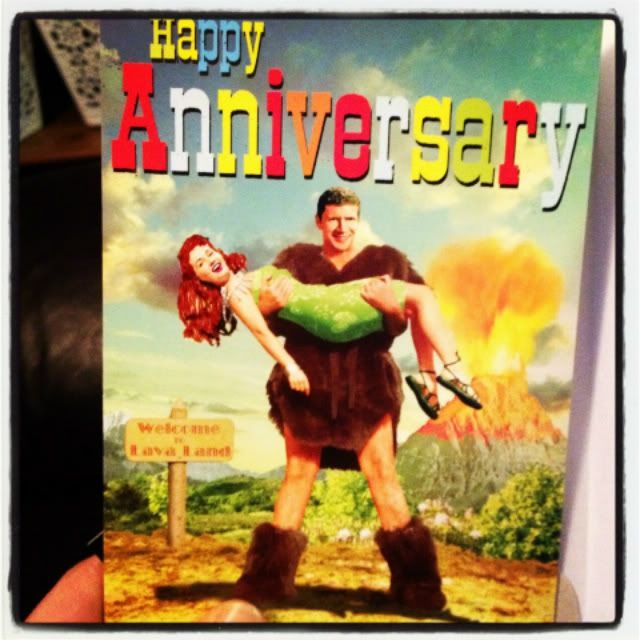 **You've gotta love a partner who can find the right anniversary card. Rockstar says those boots are the pre-cursor to Uggs. And I'm totally buying him some. Happy Anniversary to the man who has carried me through many a difficult thing!**

Bonus Round: Here's what I love about the people I work with. After a month of my co-workers analyzing the utter insanity of a certain reality TV show, I walked in one morning to find the following on my bulletin board(both relating to said reality show's finale that aired this week).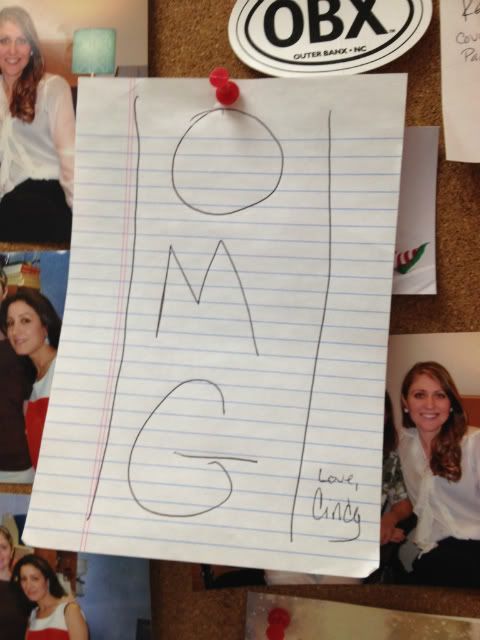 It definitely had me smiling as I walked into the first room of the day.
**Thanks to those who left comments on my last post--they gave me food for thought as I write these posts!**