1)Doctor-Patient Relationships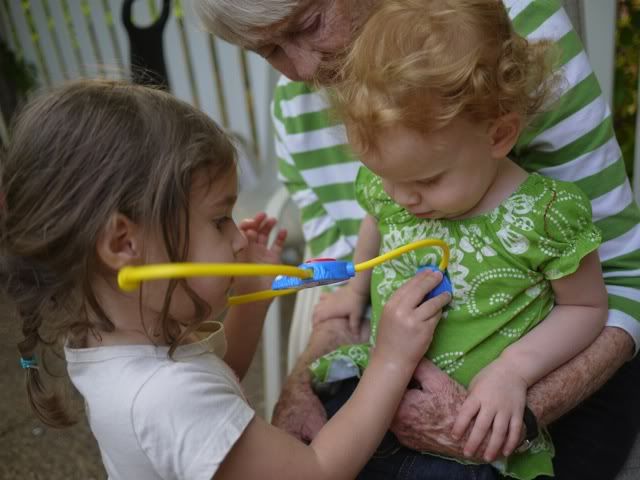 **Tiny learns the ins and outs of a stethoscope.**
This week I had to say goodbye to a family I've been taking care of for a while. They are moving up north, and that means I no longer get to see their boys grow up.
It kind of broke my heart. But I'm okay with that because it means these relationships really matter.
I think it's fabulous that family practice allows me to really be a part of people's stories. I love that I meet them and their children and their friends. I love hearing about their lives.
These are the reasons I chose primary care, when it was not the hip thing to choose at my east coast med school. I knew that I wanted to be on the frontlines of medicine, and I knew that I wanted to build relationships.
It's good to see that come to fruition.
2)3 year old dressing
This deserves a post of its own, which I will get to sometime soon. But I think we should all just throw caution to the wind this weekend and mix patterns and colors like we just don't care. And maybe put our shirts on backwards.
3)Curbside Shopping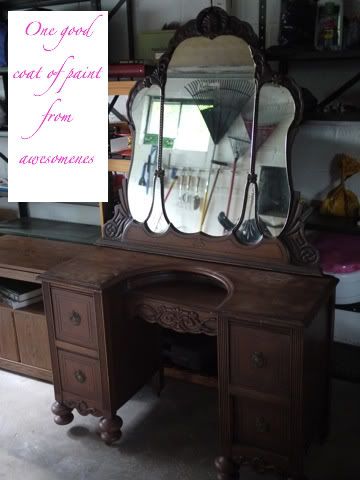 I bought this vanity a few nights ago after seeing it up for sale on a neighbors lawn (priced all cheapity cheap given the damage). I drove by it on the way to work and saw the potential immediately. I convinced Rockstar to walk up there with me and the kids after dinner, and he didn't put up a fuss when I decided to make an offer on what will surely require a bit of elbow grease on my(his) part.
He's learned that even though there is no obvious place for this piece in our home right now, I have a deep 'where there's a will there's a way' streak in me. Especially when it comes to inexpensive antique furniture. Which is probably not what my mother had in mind when she used to drill this phrase into my head.
**It's the detailing I can't get over.**
4)Water.
Water makes kids happy. The end.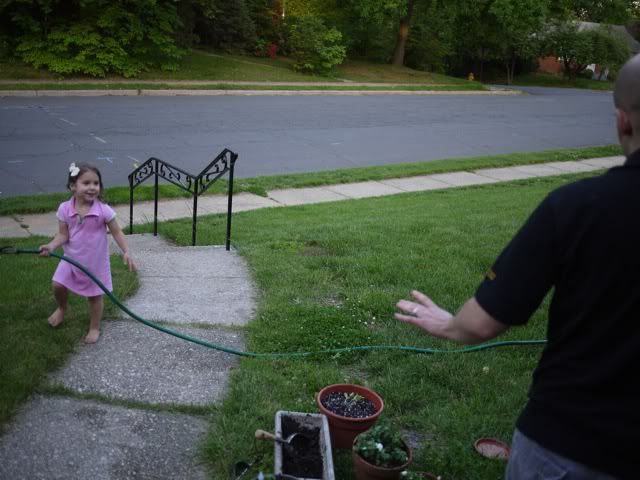 5)Taking care of little sprouts is the best. No?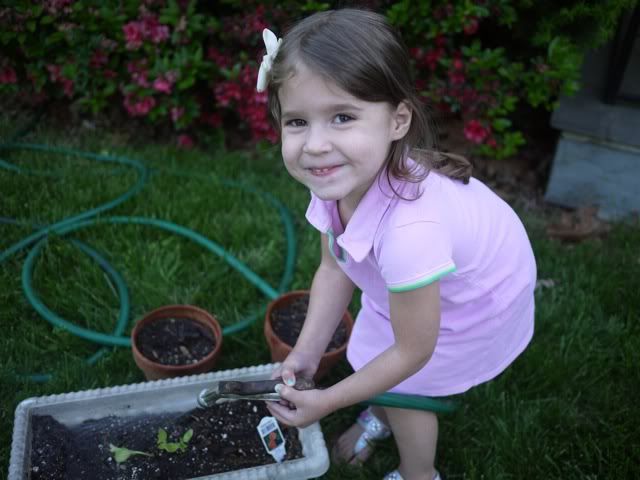 Happy Weekend!