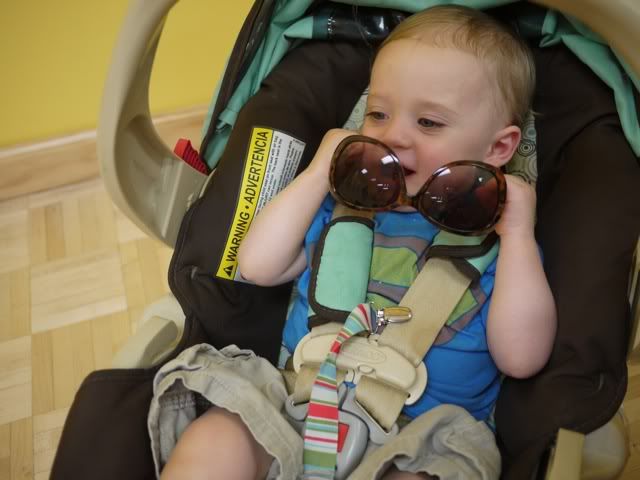 **Changing identities in a superman shirt and mom's secret agent glasse.**
I read another article the other day by a mom who talked about how we lose our identities in the monotonous work of motherhood. And I'll tell you what, this idea bothers me. It's such a common theme in writing by moms: you will lose yourself in motherhood, and you must reclaim your old self to regain sanity!
It bothers me because of the assumptions it makes about motherhood—that the process is a constant drain on who we are, and we must somehow stem the tide by carving out more time for ourselves. It must be said that I am all about finding space for ourselves in the process of raising kids. That will be different for everyone. My space is my job, my friends, my books and writing.
But when I seek those things out, it is not because I feel like I need them to get a grasp on my identity, but because I find enjoyment in them. In fact sometimes I do more honest self-examination in the minutes after I've lost my cool during a toddler's tantrum than I do when I've got endless time to sit and think.
Here are my assumptions about motherhood: That motherhood is a calling. That it is an honor. That motherhood is absolutely one of the most important things we have the opportunity to do in our lives, and that what we do with it and what we learn from it, matters. I think the work of motherhood is part of a great process of becoming.
**Which is important to remember since we do not get certificates of achievement as we go.**
Because I believe powerfully in the importance of not just the result (kids) but the process of motherhood, I think, 'This idea can't be right. It can't be this great tragedy that the work of motherhood robs us of our true selves and we need to move backwards to find them.' Anyway, is the answer ever in trying to reclaim the past?
It occurred to me, though, that without the right context to frame the experience, motherhood probably does feel like a great vortex that your past life gets sucked into.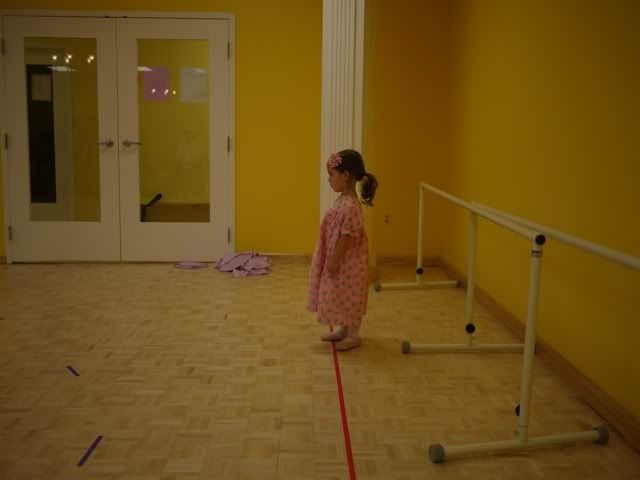 **Looking a little lost in the vortex of dance class.**
But in the context of the assumptions I named, I think it's more like a fire—like any refining fire that purifies. So when your childless self—full of hobbies, free time, and socializing—gets thrust in, it can feel like the old self has all but disappeared. Ouch! This is the resounding cry I hear in these articles. "What happened to my old self?" they wonder, as they watch that life seemingly melt away. The form and function of our lives irrevocably changed.
**Scenes that make me happy my life has changed. My boys unintentionally match and make each other laugh.**
But in this process, the fire is burning out of us the less desirable parts—the selfishness, the pettiness, the pride. The sleepless nights and the high fevers; the worry and the play; the monotony and the heart-bursting joy. The love, the love, the love. It is purifying and strengthening. The fire burns out parts of the old self, but I believe the core of us is never lost at all. What is our identity anyway? It is the be, not the do.
The essence of who we are is more than a list of our hobbies or accomplishments. It is in how we have learned to care, to serve, to work, to change, to rally, to
be strong
.
Yes, through this process, we are transformed. Stronger in the end. Not in spite of all the carpools we have driven and the diapers we have changed. But maybe, just maybe, also because of it.
You know when you meet mothers who are older, gray-haired, and wise? The ones who have a certain wisdom and a loving grace bred by years of experience? Such characteristics, I'm confident, were hard-won. I never look at them and think that they have lost themselves in the process. Rather, I think they look more themselves than ever.
No, in the work of motherhood, we are not lost, though it may feel like that sometimes. We are remade, reborn. And we are stronger and better because of it.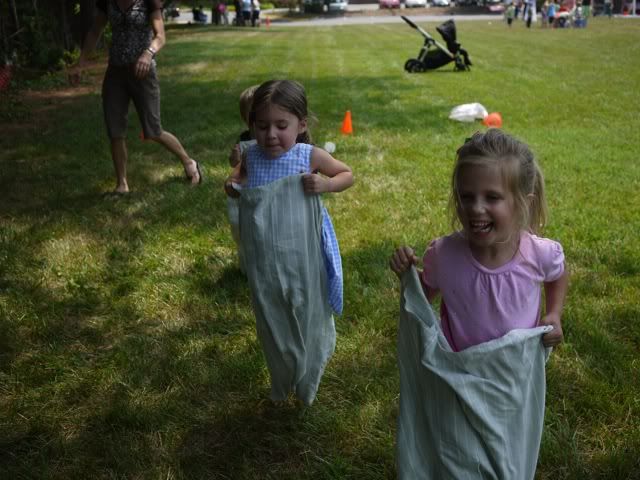 **Like the feeling after a good workout (or sackrace, as it were), Motherhood is a good burn.**