I've been silent on here the last week because of this: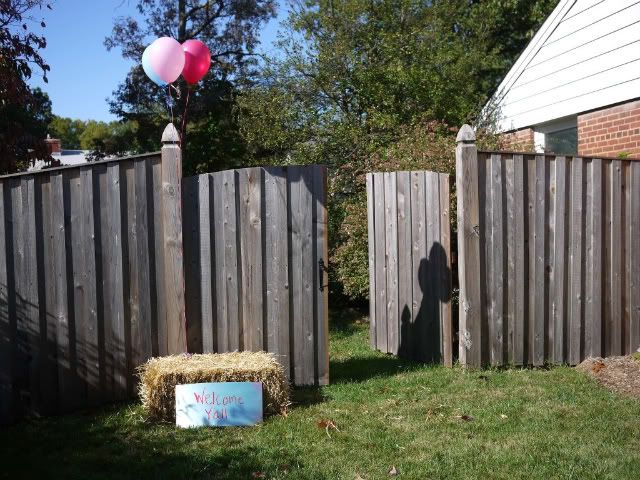 That would be the entrance to Tiny's birthday party, which we had last weekend. It consumed
most
all of my spare time last week, and I'm still recovering. Kidding! It was a blast, but this week's just its own brand of busy. The party was a rollicking good time, and I promise to be back in the next day or two with a full report.
So, y'all come back real soon.