As I left the office today, the sun was still relatively high in the sky, and the weather was warm. I hardly needed my coat. I started the car, and a catchy, summery tune came on the radio. Driving down the road, where signs of life are starting to emerge from the barren shrubbery, it seemed Spring had actually decided to arrive. It was then that I felt a familiar high coming on.
Spring unleashes my
wanderlust
.
The winter months bring with them the urge to hunker down. To drink hot chocolate, read stories, and sit by the (usually metaphorical) fire. They bring the gathering of holidays, comfort foods, and coziness.
But the spring and summer months? Oh, they bring on the urge to take the scenic route, to go on an unexpected weekend trip, to explore something new and to let my favorite music provide a soundtrack to the whole thing.
During my second year of medical school, I found myself exploring some of the quaint streets near my row-house with good music as company. The touch of warmer weather had awakened that adventurous spirit in me, and I recall that I wanted so badly to just fly to London and wander. To see, to experience, to think. Finals, be darned! "How," I would think, "will I manage to keep myself on lockdown in a hospital for the next bazillion years, when all I want to do is go outside and wander?"
I never have liked to feel too boxed in. It is no wonder that the medical training road (which is very rigid) chafed against that part of myself. But I should thank it for teaching me mad amounts of self-discipline. After Lil' Drummer's birth, when we were still in the every-two-hour-waking phase, I remember thinking that I just needed a good road trip. I needed to get out of dodge, and then sleep or no sleep, all would be manageable with the world.
On the evenings when the prospect of another sleepless night brought on those new mother anxieties, I would strap Drummer to my chest, and wander the neighborhood with my ipod in. "Cheaper than prozac" I used to say to Rockstar upon returning home(a line I shamelessly stole from Robin Williams after his Oscar win). It felt
so good
to just be out there with my thoughts. And my baby. :)
And I guess that's how my wanderlust has changed. Back in the day, I was a solo explorer, content to go it alone. Now? I can't imagine going on life's adventures without my family.**
What about you...how does the change in seasons affect you?
**(a baby-free trip here or there excepted). :)
*
This
week was 'Observation week' for Tiny Dancer's ballet class. It's fun to see them up close and personal, but the parents serve as a constant distraction. Tiny is now one of the two oldest dancer's in the class, and she is begging me to move up to the older class.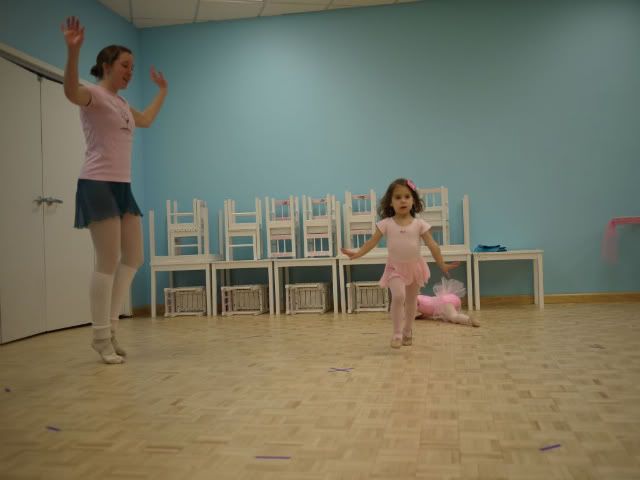 *
That
little yellow pinafore is adorable. They make the cutest costumes for the girls.
*
This
Lil' guy has been a champ sitting through big sister's dance classes.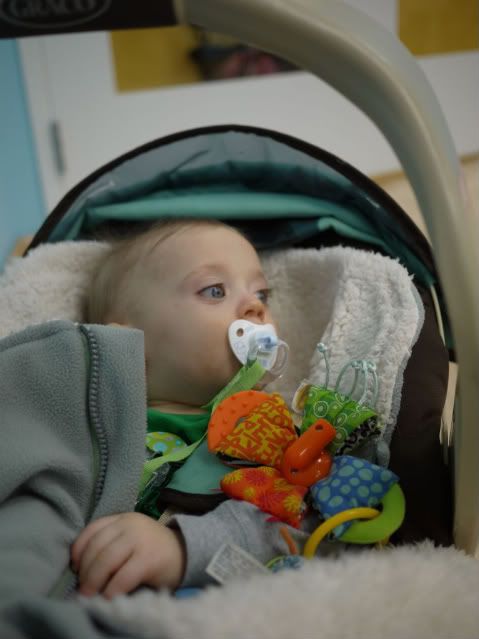 *
That
certificate of achievement made her so happy.
*
This
is what a table looks like after two toddlers, two mamas, and one baby boy are done with it. I love Nordies cafe, and I love lunch out with friends.
*
That
article
gives me one more reason to love fish more than I already do. It's good for your eyes!
Happy Weekend! xo